Yes we know – the last thing you want to do when on holiday is receive a list of "to-dos". But because we know that it is impossible for you to switch-off completely we've rounded up our top 3 holiday tips for you to think about during your downtime.
We will however keep our list short and sweet to let you get back to your beach cocktails. You never know which Negroni could be responsible for inspiring that winning campaign!
1. Look around. What's trending?
https://giphy.com/gifs/cameron-diaz-say-what-turn-around-X7AlLpsSYx2Lu
Sometimes it is that simple. There's a lot you can learn about human behaviour and customer needs just by keeping a sharp eye in a holiday spot! You will notice things you never thought of while sitting in your office or during those long brainstorming sessions.
Recently we have seen a boom in reusable items to reduce plastic waste and contribute to the environment. This can mean bottles for drinks, reusable straws, cloth bags or reusable cups. Businesses, schools and government entities are finding ways to reduce the impact on the environment. Branded merchandise might just be the solution to show that your brand is environmentally conscious!
2. Feel, taste, observe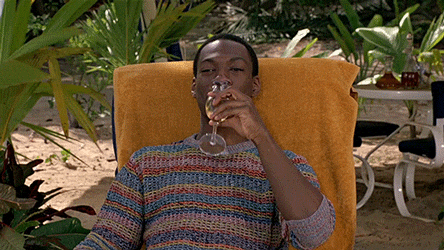 Sometimes its not just about the product but how it looks, feels and what its actually made of. Did you know that Pantone launched ultra violet as a colour for 2018?
The look and feel of promotional products goes a long way to reflect the look and feel that you want your brand to have. Here we're talking materials, colours, design, functionality, etc… Nobody knows this better than Apple, a brand that gives a lot of importance to brand recognition through the look, feel and design of its products. Equally they carry this philosophy also into their merchandising.
Think about it, wouldn't it make a difference if the notebook that you chose to represent your environmentally conscious brand was printed on recycled cardboard? Wouldn't a cold metallic feel represent better your high-end tech brand? These details go a long way to reinforcing your message and strengthening your brand.
3. What else do you see?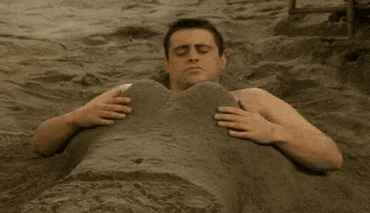 Did you spot the branded converse shoes and the embossed Cerutti bags? Yep – branding is no longer only about generic items being personalised. Big brands continue to capture attention in the promo product world, and it's not hard to see why. People are naturally drawn to the big names as they are known for their outstanding quality and style. It makes sense that organizations would want to align themselves with these well-respected brands by using their products for promotion.
So if you need any help in adjusting your marketing campaign after returning from your holiday – we are just a phonecall away. In the meantime enjoy those cocktails and just be inspired by what's around.